CSEND supports cultural expressions by artists of all artistic orientations and contributes to interactions between the arts and society at global level. CSEND facilitates dialogue and exchange between the arts and society through art exhibitions, cultural exchange programmes and conferences focusing on developments of contemporary art, culture & art interactions in Europe, Asia, Africa and the Americas and in general supports the collective quest for cultural identity.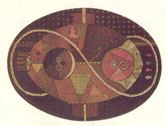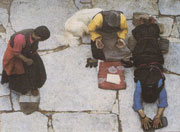 Some recent examples:
Heimat ...
Trinibas Project ...
Faciliation of poetry reading by Sabina ...
Exhibition of the work of Chinese painter Wang Hongjian ...
Exhibition by Ukrainian artist Roman Romanyshyn ...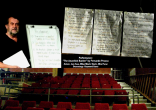 The Université Nomade for Art, Philosophy and Enterprise in Europe named NUROPE organizes each year two to three "Oasis" in an European city. An oasis is an intensive four-day session including workshops, lectures, panel debates, art events and other activities. Each oasis is be held on a different location interacting with local communities on local perspectives. Each oasis is documented by a series of research reports, publications and/or media productions for comparative and cumulative learning and research initiation on European leadership see: http://www.nurope.eu

The Oasis in Zadar, Croatia, was held on 23-26 August. Dr Lichia Yiu and Dr Raymond Saner represented CSEND and contributed to the Oasis with several activities. For reference, see sections listed below.