To be able to agree on a single integrated framework is critical to ensure successful progress towards the definition and implementation of the SDGs. Concrete goals need to be set at national, regional and global levels and concrete financial resources need to be committed for SDG implementation. The issues and themes that will have been identified as being top priorities will set the stage for policy choices concerning sustainable development goals and determine the world's progress.
CSEND, a think tank focusing on the development nexus of trade, poverty, employment and social equity, is contributing to these deliberation through its engagement in both the global, national and regional levels.
2017
Financing the SDGs in the Caribbean through PPPs requires a good dose of relevant knowledge and wisdom Contributions made at the Regional Conference for "Caribbean Development – The 2030 Agenda in Perspective" on June 28-30, 2017, Jamaica.

Blog
A Colloquium on "Is A Living Wage Bad for The Economy?" A contribution to the implementation of SDG 8 of the 2030 Agenda for Sustainable Development.

Programme
UN Library Talk: Roundtable on "How to Ensure Ageing with Dignity?" – A Contribution to the Implementation of SDG3 of the "2030 Sustainable Development Goals"

Announcement


Programme


Summative Report
Policy Coherence and Effective Implementation of 2030 Agenda
Thought piece for the Think 20 Dialogue as a contribution to the G20 Germany 2017 process on "The 2030 Agenda: No Poverty Reduction without Policy Coherence" by Raymond Saner & Lichia Yiu. Article
2016
Open Letter Calling for More Monitoring not Control
Open call expressing profound concern at the inadequacy of measures currently under discussion at the global level (UN-HLPF-ECOSOC) regarding implementation of the SDGs and calls for immediate remedial action to ensure "coherent, efficient and inclusive follow-up and reviews" of progress towards the Sustainable Development Goals (SDGs)." Call for action , Discussion Paper
Issue Papers
Looking at the Bright Side
Raymond Saner & Lichia Yiu, EFMD Global Focus, Issue 2, Vol. 10, 2016.
Click here

Greening the World Trade Organisation is an imperative to accompany the implementation of the Paris Agreement adopted during the COP 21 in December 2015.
"Yet, there is no place for complacency. Time is running out, and unless decisive steps are taken to speedily walk the talk and translate ambitious global commitments into concrete actions at global, regional, national and local levels, the Paris Agreement will fail to deliver and sufficiently reduce climate change" (ECPDM editorial, May/June 2016). Click here

Event
A UN Library Talks Geneva event organised by the United Nations Office Geneva in collaboration with CSEND on Wednesday 15 June 2016. This Library event aims to debate the philosophical, economic, social, and pedagogical aspect of education in the context of achieving SDG Goal 4, "Ensure inclusive and equitable quality education and promote lifelong learning opportunities for all".
Invitation

Programme

Setting the Scene by Raymond Saner, DiplomacyDialogue, CSEND


SDGs and Agenda 2030 by Joost Monk, NORRAG


International Cooperation on TVSD by Michel Carton


Neoliberalism and Education: a book presentation by Sacha Varin

Book Leaflet on "Neoliberalism and Education"


Text of presentation

Reflections on the SDG Implementation as A Holistic Endeavour – SDC's Contribution by Sabina Handschin, Swiss Agency for Development and Cooperation


Cognitive Capacity to Adapt and Reinvent by Lichia Yiu, CSEND

CSEND management team participated in the 2016 UNECE conference on PPP and SDGs. Particularly, Raymond Saner developed an evaluation grid to assess PPP case examples which were discussed during the morning session of the 3-day conference. Programme
2015
Goals adopted on 25th September
The UN's member states gave final approval at a special General Assembly session on 25 September to the new global development policy. The world were making a commitment to the most wide-ranging and ambitious plan ever attempted by the United Nations.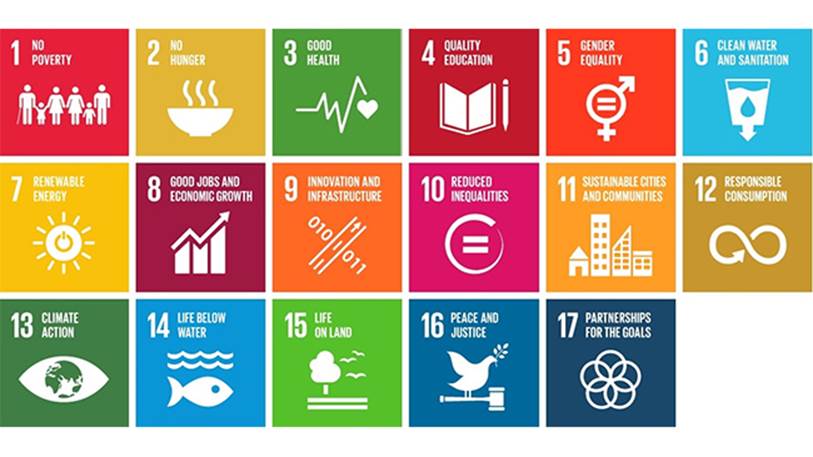 (Source: United Nations, 2015)
Issue Papers
Monitoring of SDG Implementation: Call for Action. Article
Deficiencies of Selected Indicators for Goal 17 Targets: Suggestions and Additions. Article
Conceptualizing and Operationalizing Sustainable Development through a Public Good Perspective. Article
Democratizing the PPP standard setting process of the health sector. Article
Participation of Civil Society Organisations in the United Nations and in the Aid Effectiveness Discourse and Related Standard-Setting Negotiations. Article
A special CSEND Working Paper focusing on the system perspective in designing the SDG targets and measures for the post-2015 agenda. Article
Brief for GSDR 2015
Science Diplomacy to support global implementation of the Sustainable Development Goals (SDGs). Raymond Saner, March 2015. Article
Event
"The first SD-Learning Course has been launched by the H

igh Level Political Forum (HLPF) as an integral part of the capacity building process for the implementation of the SDGs. The courses are scheduled from Friday, 26 June through Wednesday, 8 July 2015 in New York prior to the third HLPF conference programme for 6th July through 8th July 2015. CSEND has designed two modules and presented on the 29th June. Other modules have been designed by UNITAR, the World Bank, Sustainable Development Solutions Network and others.
HLPF SD-Learning Module on "Strengthening Integration: the key role of multilateral diplomacy in the context of the post-2015 development agenda", Professor Raymond Saner (CSEND/DiplomacyDialogue), Mr. David O'Connor (UNDESA) and Mrs. Irena Zubcevic (UNDESA). 29th June, Monday, 2015, 10.00-13.00 at Conference Room F – UN Headquarters.
Programme
Presentation - Strengthening Integration in the context of the post-2015 development agenda
HLPF SD-Learning Module on "Review and Monitoring of SDGs after 2015: Models, Methods and Governance", Professor Raymond Saner, Dr. Lichia Yiu, Dr. Roland Bardi, and Ms. Ellen Raider (CSEND). 29th June, Monday, 2015, 15.00-18.00 at Conference Room F – UN Headquarters.
Programme Article
PART I-II: IntroductionPART I-II: Introduction
PART III-1 : Review Models/TPR
PART III-2: Review Models/ UPR
PART III-3: Review Models/ APRM
PART IV: Evidence based monitoring and data requirements: Governance challenge
PART V: OECD Guidelines for MNEs
PART VI: ILO Complaints Procedure
PART VII: Strengthening the review process for SDG Implementation
2014
Issue Papers
Is Private-Sector Participation in Water Provision the Right Option for Developing Countries? An Analysis through Case Studies. Article
Sustainable Development Goals and Millennium Development Goals:an analysis of the shaping and negotiation process by Lichia Saner Yiu and Raymond Saner, 2014.

Article
MONITORING OF SDG IMPLEMENTATION Infrastructure and Methodology – Proposal for Action,

Article
CSEND Proposal on Monitoring Infrastructure has been included in the "Prototype Sustainable Development Report" (6/2014), P. Our policy brief has been adopted into the Prototype Global Sustainable Development Report (

http://sustainabledevelopment.un.org/index.php?menu=1621

). It reads,




"A toolbox for monitoring sustainable development progress will need to be developed, in order to help decision makers. In this context, it is noteworthy that academics have proposed a dynamic SDG monitoring system that is based on comprehensive and differentiated data collection reflecting the operational realities at different levels of each country. It would make use of all three types of approaches for measuring sustainable development that are presented in this chapter. (Chapter 5: Measuring Progress, Page 82; Complete citation can be found as footnote

247

) The full Prototype Global Sustainable Development Report can be seen at

here

.
Events
HLPF 2 - Moderated Dialogue "Means of implementation for sustainable development" - Original - June 30, 2014 at here


Implementation of post-2015 development agenda by Raymond Saner, 30 April 2014 at the Expert Group Meeting on the role of the high-level political forum on sustainable development in post-2015 development framework (30 April 2014-1 May 2014) in New York. Follow the link or read here.


A special CSEND Dialogue session on "Socio-Economic Dimensions of Formalising Informal Economy: Impediments, needs and gender issues" on the 17 July 2014.
The majority of economic activities in the least developed countries are in the "informal sector". Workers and micro entrepreneurs alike in the informal economy are often trapped for a whole lifetime in conditions of precarious living and rarely get out of poverty. What could be the appropriate intervention strategies and the timing for such interventions so that the micro entrepreneurs really benefit from formalisation? What are the socio-economic and gender issues yet to be addressed? Programme Synthesis
A seminar on "Sustainable Development in the Developing World" was organized jointly by Centre for Socio-Eco-Nomic Development (CSEND), UNCTAD, Future of the UN Development System (FUNDS) and Business Systems Laboratory on 28th Jan. 2014. The debate took place alongside a book launch event and was focused on "whether the current approach to measuring sustainable development is good enough to support sustainable development in developing countries?", part of the larger discourse on Post-2015 sustainable development goals.

Details of the programme, debate, and the book are available at here
2011
Book vernissage, La Paz, 2001

CSEND organised a book vernissage in La Paz, Bolivia in June 2001. The book's title is "Negociaciones en Cambio Climático y Ambiente:Dinámica global y local (Climate Change and Environmental Negotiations: Global and Local Dynamics)" and is edited by Raymond Saner, Sergio Jauregui, Lichia Yiu and published by Los Amigos del Libro, La Paz, 2001. The book consists 308 pages see below. here