The Centre for Socio-Eco-Nomic Development (CSEND) promotes equitable, sustainable and integrated development through dialogue and institutional learning. CSEND provides research based consulting services on development policy especially in the area of trade, human capital development, training and educational quality, aid effectiveness and international negotiations.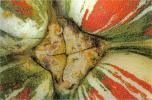 CSEND Dialogue Forum aims at stimulating innovative thinking by creating a dialogue space which brings together non-conventional thinkers and reflective practitioners with members of Geneva community interested in the quest for novel solutions to our society's current challenges. This Dialogue Forum is co-hosted by CSEND and Prof. Beat Bürgenmeier, leading thinker in the field of environmental and socio-economics and professor at the University of Geneva.

"CSEND Outreach" programme consists of a series of interactive workshops with varied duration from 1 day to 3 days. The aim of this programme is to make available to the international community the knowledge accumulated through research, field work and action learning by the CSEND network.
The first module of the Action Intelligence is available on request, Deconstructing Statistics: The heart of persuasion with numbers